2021 Year in Review
This year we longed to return to normal from lockdowns, loss and global upheaval, reality had other plans. As the pandemic has dominated our lives, we've all had to adapt to a "new normal". We've learned to smile with our eyes, keep social distances and over-sanitize our hands. We've learned to keep moving, even through lockdowns.
New products
With innovation at the core of everything we do, this year we launched 3 new ground-breaking product lines, re-envisioned another and improved our existing systems with the addition of new profiles.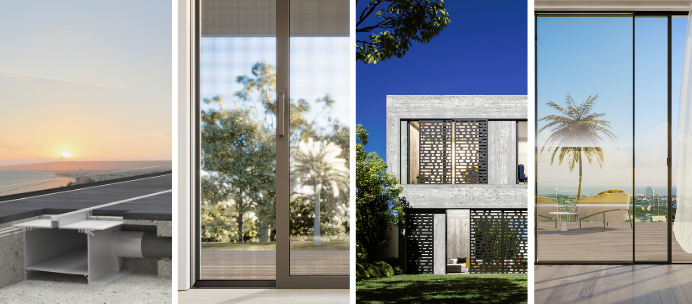 Awards      
This year we shattered records, conquering 8 awards.
Our innovative system THÉA Minimal Aluminium Frames was selected amongst thousands of products as one of the world's best building products that contribute to inspiring architecture today. THÉA was honoured as an Architizer A+Product Award Finalist and won both the German Design Award and the Red Dot Award.
We achieved our 2nd Red Dot Award this year for MU3900 Office, our versatile, latest-generation interior partition system, ideal for spaces that require advanced sound insulation while maintaining a beautiful sleek design.
MUSKITA won 2 environmental awards, the Cyprus Responsible Business Award and the prestigious National Energy Globe Award for the installation of our 2.5 MW Photovoltaic Roof Plant over our factory.
We received the BIG SEE Project Partner Award for our role in the captivating project Wide View Residence.
MUSKITA further received 13th Annual INBusiness Award for Industry / Manufacturing, one of the most prominent business awards in Cyprus which recognize excellence.
These achievements highlight our state-of-the-art technology, engineering capability and the talent and drive of our people to create better products that in our turn help build better buildings, better cities, and a better world.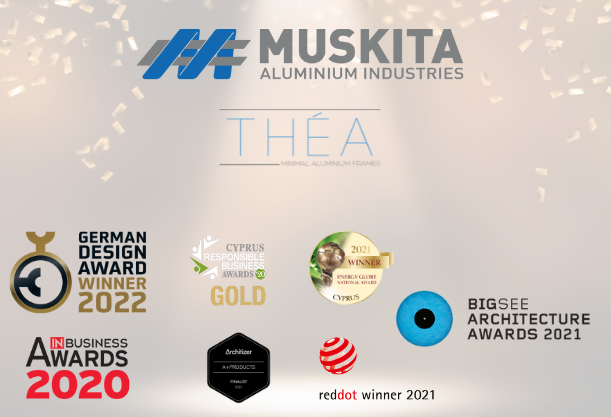 Behind the scenes
In production, we upgraded our plants and installed new equipment, providing us with production flexibility and more control over product quality.
When supply chains around the world buckled, we maintained our agility. We proved strength in the relationships we have built with our suppliers and expanded our warehouses, increasing our stock efficiency. When others cut back, we made sure to maintain our lead times and provide you with accessories and metal, despite global delays. So that in a time full of uncertainty and change, we can remain your constant.
Digitalization
For many, the digital world was a key element in reconnecting us all in 2021. In direct response to these needs, we launched our new 360-degree virtual showroom so you can explore all of our state-of-the-art products from the comfort of your home through our virtual tour experience, equipped with product information pop-ups, images and embedded links.
We released Revit models of our aluminium systems from BIM families to support architects, designers, and other industry professionals, enabling a flexible and efficient 3D approach to design.
We launched our dedicated website www.theaminimalsystems.com and Instagram page created exclusively for our leading system THÉA Minimal Aluminium Frames.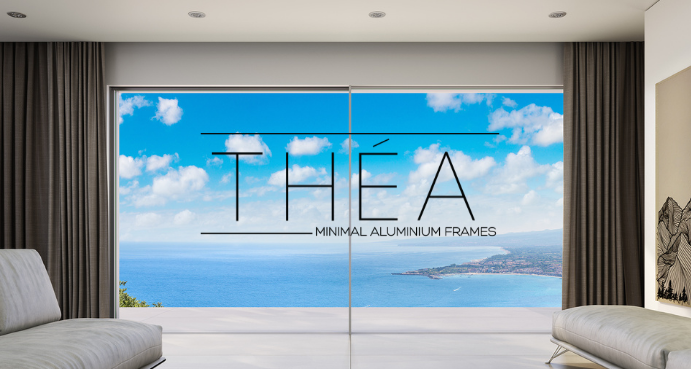 Giving back
Despite a dizzying 2021 and multiple restrictions, with your support, we all came together in a collection of incredible efforts to aid the world around us. We organized a blood donation in direct response to shortages, planted trees to reforest areas lost to the tragic fires this summer and supported our community through various donations and programmes.
Projects
As leaders in our filed, our aluminium systems and products have been trusted with some of the largest projects in Cyprus that have transformed our skylines, such as the prism shaped Icon and the smooth curved waves of Del Mar towering over Limassol.
To keep up with all of this and to provide you with the best products and service, we grew our team with the addition of 47 new talented members.
2021 was disruptive, but we've faced challenging years before that have taught us the importance of rebuilding our way back stronger. Our 2021 Year In Review is a testament to the incredible work and commitment of our people and the wonderful support of our partners, who help us bring aluminium solutions to the world.
Thank you for your unwavering support.
Best wishes for a healthy, happy, and peaceful holiday season, and New Year!