We have been working with aluminium for over half a century. This has helped us accumulate the experience, knowledge and expertise to tackle every challenge, and provide every solution you need from our industry. Our focus on continuous improvement and innovation means our capabilities are constantly expanding so we can provide you with informed, modern solutions to meet your requirements.
By choosing MUSKITA you can focus on saving lead times and cutting costs, while achieving quality. This is because our vertical integration gives us the ability to handle everything from the design and engineering to the extrusion, anodizing and powder coating.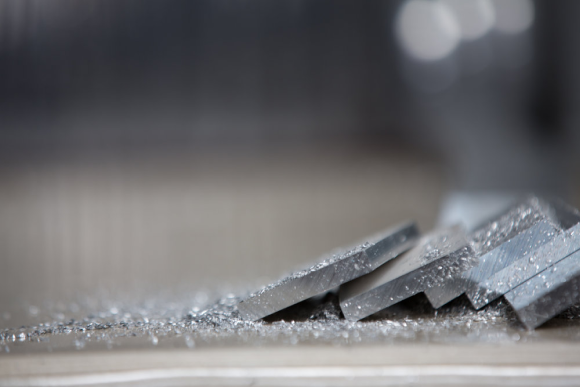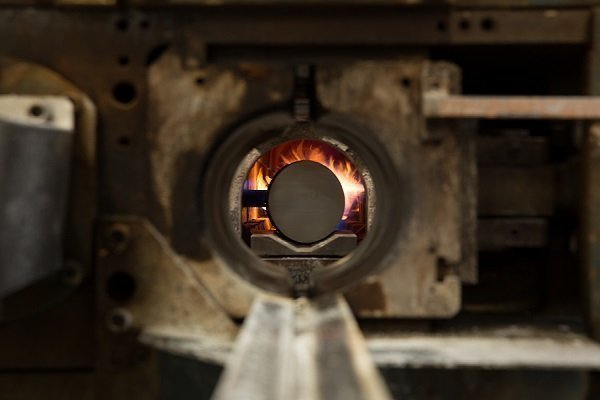 The Limassol Plant
Our production department covers an area of 55,000 m² and currently employs 350 highly qualified administrative and technical staff. It is located only 4 km from the Limassol port, the busiest harbour of the Eastern Mediterranean, with daily connections to all major European ports.
Extrusion
Fully automated lines are in operation, with two compact presses of 2,200 and 2,800 tonnes and a capacity of 22,000 tonnes of aluminium extrusion annually. MUSKITA uses only the highest quality primary raw materials mainly in 6060, 6063 and 6005 alloys.
Anodization
Our state of the art robotic anodizing plant of 68,000 amperes offers any shade of silver, gold, bronze, anox grey and blue colours in semi-mat and mat finishes, with an annual capacity of 10,000 tonnes. Both cold and hot sealing are also available.

Electrostatic Painting 
Our department offers extreme versatility through our vast stocks and quick delivery. Three Powder Coating plants are operated with an annual capacity that exceeds 20,000 tonnes:
2 x horizontal compact types for optimum colour change flexibility
1 x state of the art vertical plant
MUSKITA offers over 80 standard RAL colours, pigmented MUSKITA colours, and MUSKITA's Colours of Earth collection.

Wood Finishes 
Three wood application plants are in operation in our facilities:
2 sublimation plants DECORALL®
1 sublimation plant DECORALL® for sheets and panels
MUSKITA holds 3 patents for wood imitation finishing.
Logistics
Logistics and handling are managed by a robotic storage system which processes 3,600 tonnes of stored profiles, while offering the safest and fastest possible processing time for metal.
Robotic Welding & Machining
We operate fully automated robotic welding units and state of the art CNC machines for part forming.
We also offer in house punching, drilling, pressing, cutting and metal processing, as well as forming work.
 
Two thermal bridging plants:
Polyamide rolling line
Polyurethane pour & cut line