Keep the weather out & the light in with MUSKITA Curtain Walls
Façades shape is a building's identity. Glass façades covered by curtain walls capture light, allowing architects the flexibility to create innovative and versatile solutions with extended views and minimal sight disruptions. 
Layering space, curtain walls balance conditions along the building exterior to control thermal insulation, cooling, lighting and offer protection from the elements. Options include Structural Curtain Walls where only glass is visible and Semi Structural Curtain Walls where aluminium profiles surround each glass pane. Of course, sliding doors & windows as well as hinged aluminium systems can be incorporated onto the curtain wall system.
When specifying these aluminium systems, it's important to consider the support of curtain walls and how they transfer loads to the floor structure or framing, as well as factoring in acoustic properties, maintenance and performances. MUSKITA curtain walls are some of the only systems that are "severe weather rated" and certified with Dynamic Tests achieving perfect performance in thermal insulation, sound insulation, air and water resistance.
The following projects utilize different types of curtain walls. Together, they begin to show how these aluminium systems can be specified to create innovative, eye-catching buildings, realized through the collaboration between architects, fabricators and manufacturers.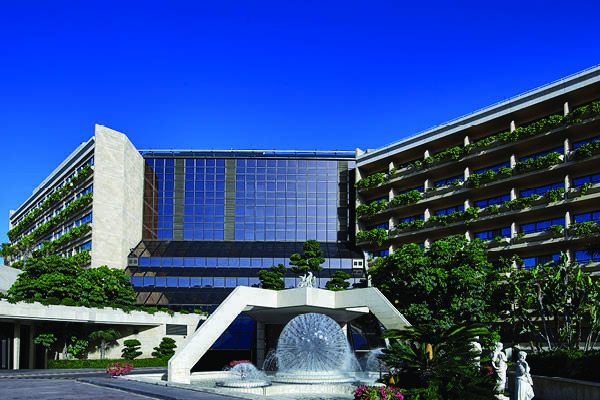 Four Seasons Hotel, Limassol, Cyprus
The Four Seasons Hotel is one of the leading five-star luxury hotels in Cyprus, providing impeccable hospitality and service. Each design aspect of the hotel is carefully thought out to provide maximum views of the gardens and sea, as well as create open yet warm spaces. This is achieved by the installation of the MUSKITA curtain wall system MU800, developed to create impressive yet practical façades for demanding architectural constructions such as the luxurious five-star Four Seasons Hotel.
MU800 is MUSKITA's internationally renowned thermally insulated curtain wall system with worldwide applications and market leading performance. MU800 is engineered for the largest diversity of structures possible, from new or refurbished buildings, to low- or high-rise commercial constructions and even homes.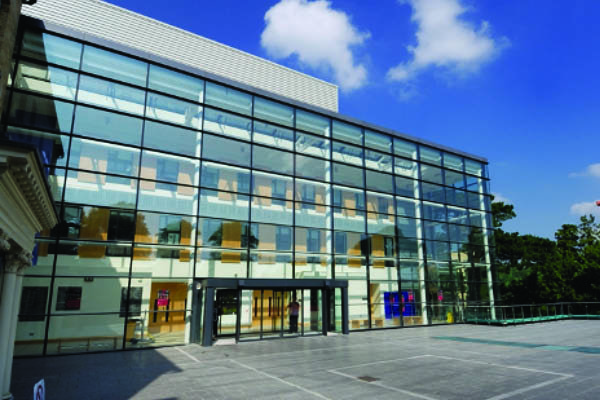 UCC Nurse Training Center, Cork,  Ireland
Mature trees and a riverside setting contribute to the aesthetic appeal of the Nurse Training Centre at the University College Cork in Ireland. The new, well-designed buildings of the training center make it a pleasant place to learn and study. Continuous sightlines combine with the large curtain wall system MU800 Structural Glazing, enhancing a sense of openness.
MU800 SG ensures maximum versatility, combining exceptional performances, durability and cost-effectiveness with a proven structurally sound record in the most demanding environments.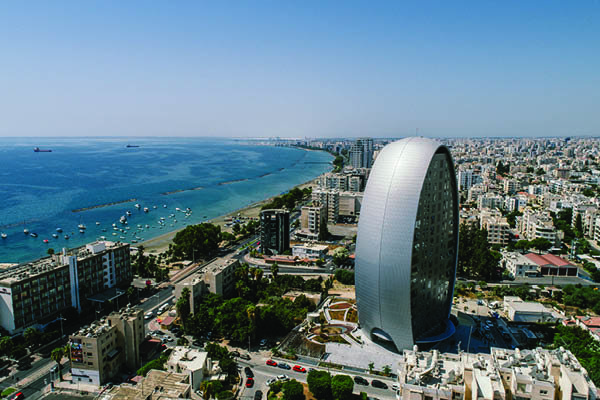 The Oval, Limassol, Cyprus
The Oval's distinctive shape was inspired by the round pebbles found on the Limassol shorelines, creating a form that contrasts sharply with the rest of the cityscape. All office units at the Oval are configured to maximize sea views, while the building's layout covered with MU4200 Structural curtain wall, enhances natural light and cross ventilation, making the building more energy efficient.
MU4200 Structural and MU4200 Step Structural are comprehensive curtain wall systems offering simple, safe and sound solutions to the most demanding design concepts of modern architecture. Ideal for low- or high-rise buildings, MU4200 Structural and Step Structural are engineered for fast and easy installation, with windows blending seamlessly with glass units creating beautiful building façades.
October 06, 2020